You all know that I'm a book-worm and I've been reading to Monkey pretty much from day one.  Our home is full of books, and I can't imagine not reading to my son.  I am now starting to enjoy him reading to me, books are just such wonderful things.  A world of imagination, factual learning, priceless.  It makes me so sad to hear that I'm one of the minority, I actually read with my son, EVERY single day, more than once a day, more than one book a day.  I can't comprehend a life where this didn't happen.  I certainly can't comprehend living in a house where my child didn't even own a book.  When I cam across the International Kids/YA Book Swap I knew we had to take part.
The thought of giving someone a book on Valentines Day really appeals to me.  We signed up and waited to see who we got paired with.  Exciting.  Our swap partner's details arrived, we would be sending a book across the channel to France, a book suitable for a 0-7 year old.  Where to even begin.  I decided to go for a favourite author who Monkey has loved for as long as I can remember but with a little twist.  You may remember that we reviewed a lovely Zoe & Beans book all about Pirate Treasure last summer.  It's much loved here and I thought it would go down well with a boy or a girl, the simple text would hopefully work in translation too if needed.
I posted our book choice, hoping it would be well received and we waited to see what we would receive.  I'd mentioned a book suitable for a 5 year old boy, what would Monkey get?
If anyone asks me what I loved to read as a child, the answer is simple.  I loved the Pippi Longstocking books by Astrid Lindgren above all else.  But what I didn't know is that Lindgren also write stories about a little boy called Emil.  I really did squeal with delight when I opened my package to discover this.
There could have been no better International Book Giving Day choice for us.  I was thrilled and I know that Monkey is going to love this book.  Being the sentimental old fool that I am, I can't wait for the love affair with Lindgren's characters to move to the next generation.
I spent some time explaining to Monkey about my favourite childhood author and the adventures she brought to life for me.  We sat down and started our discovery, Monkey was hooked.
Not only did the International Book Giving Day bring a wonderful new book into our lives but it also opened up a geography lesson too, as our partner sent us a postcard of the Eiffel Tower.  We looked at Monkey's world globe and map to find France and then I got an old photo album out to show him my photos of Paris.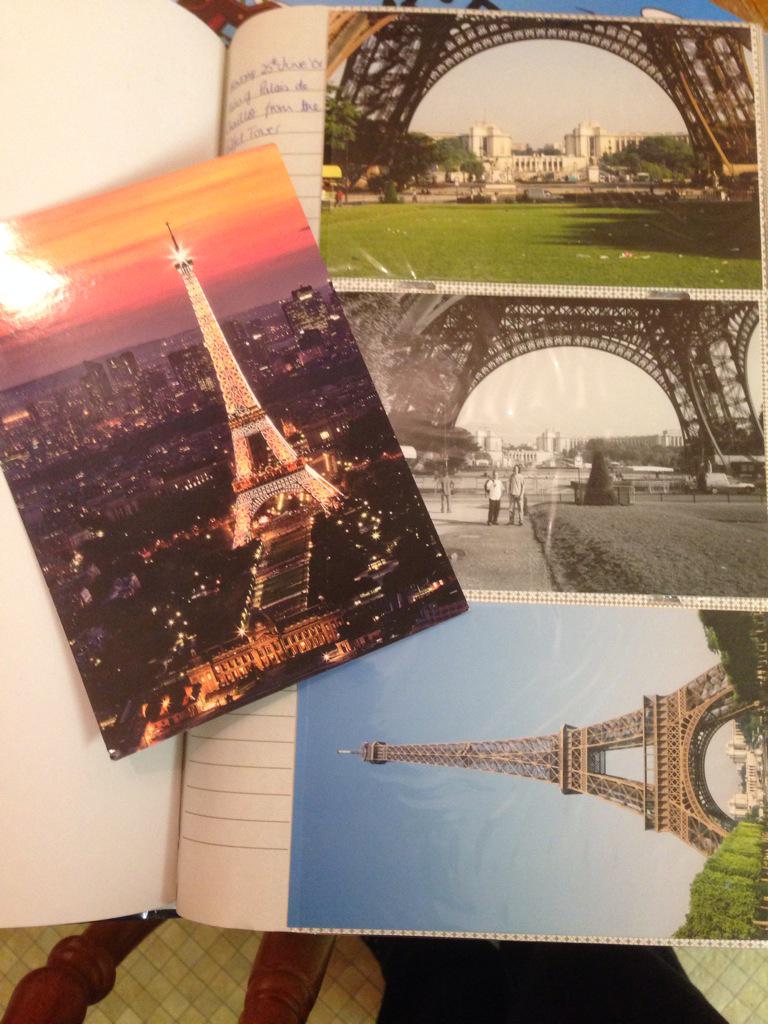 Wow Mummy, did you climb to the top?  Yes I did Monkey, and one day, hopefully you will too.
So thank you International Book Giving Day for bringing so much pleasure into our home.
Will you be giving someone a book today?  Which book would you choose?  If you'd like to try out our suggestions then just click on my Amazon Affiliate links below – enjoy the read!